Working as a freelancer through my company, The User Advocate Group, I've had the pleasure of providing Drupal development services to a wide range of excellent in-house teams.
Here are some examples of projects I've contributed to:
Pinterest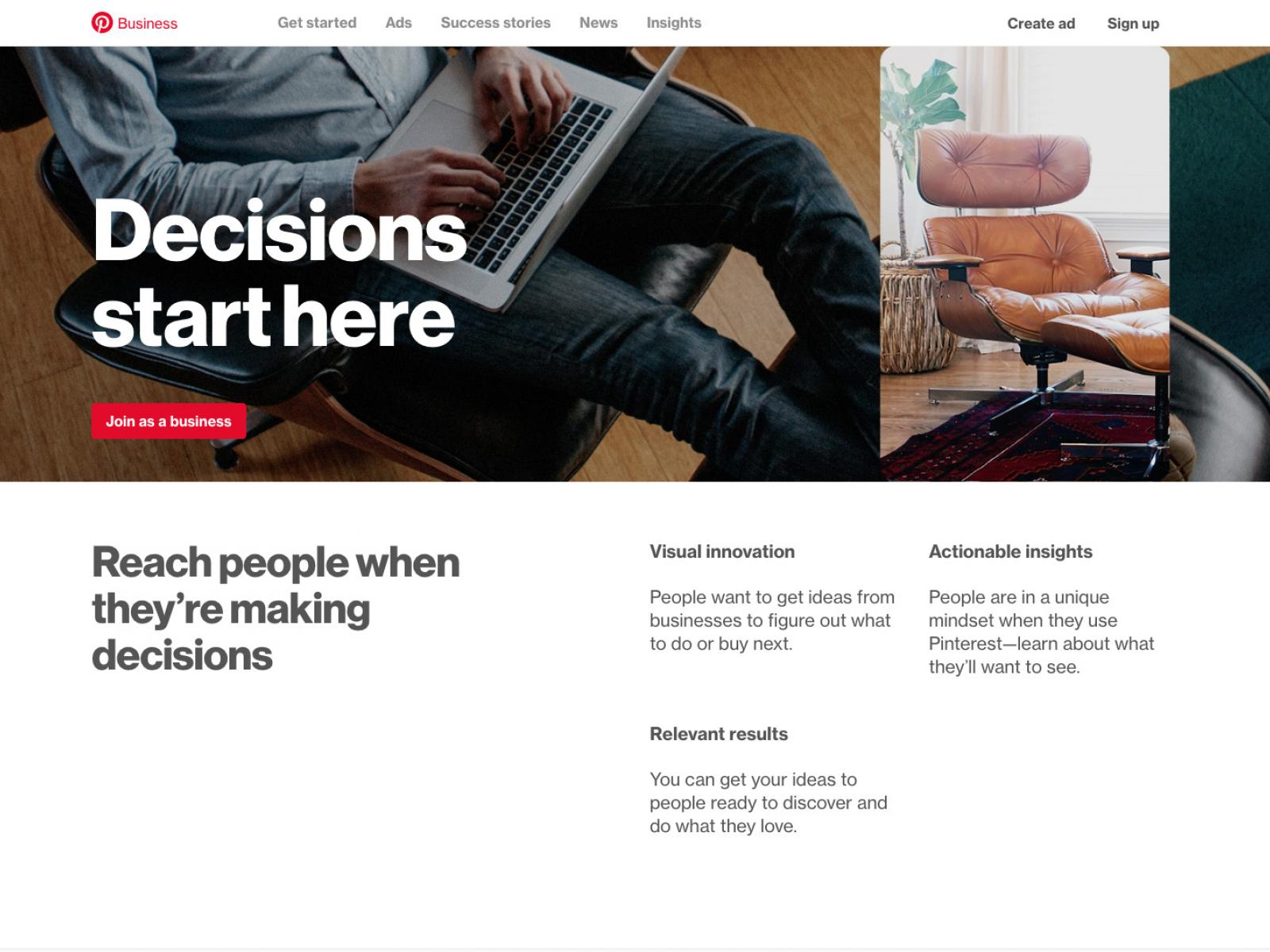 During this contract I provided Drupal 8 development services to augment the in-house dev team. Work was mostly focused on the Business subsite  and involved custom module development and maintenance, third-party integration, as well as updates/modifications to the common theme using Pattern Lab.
Art Gallery of Ontario Events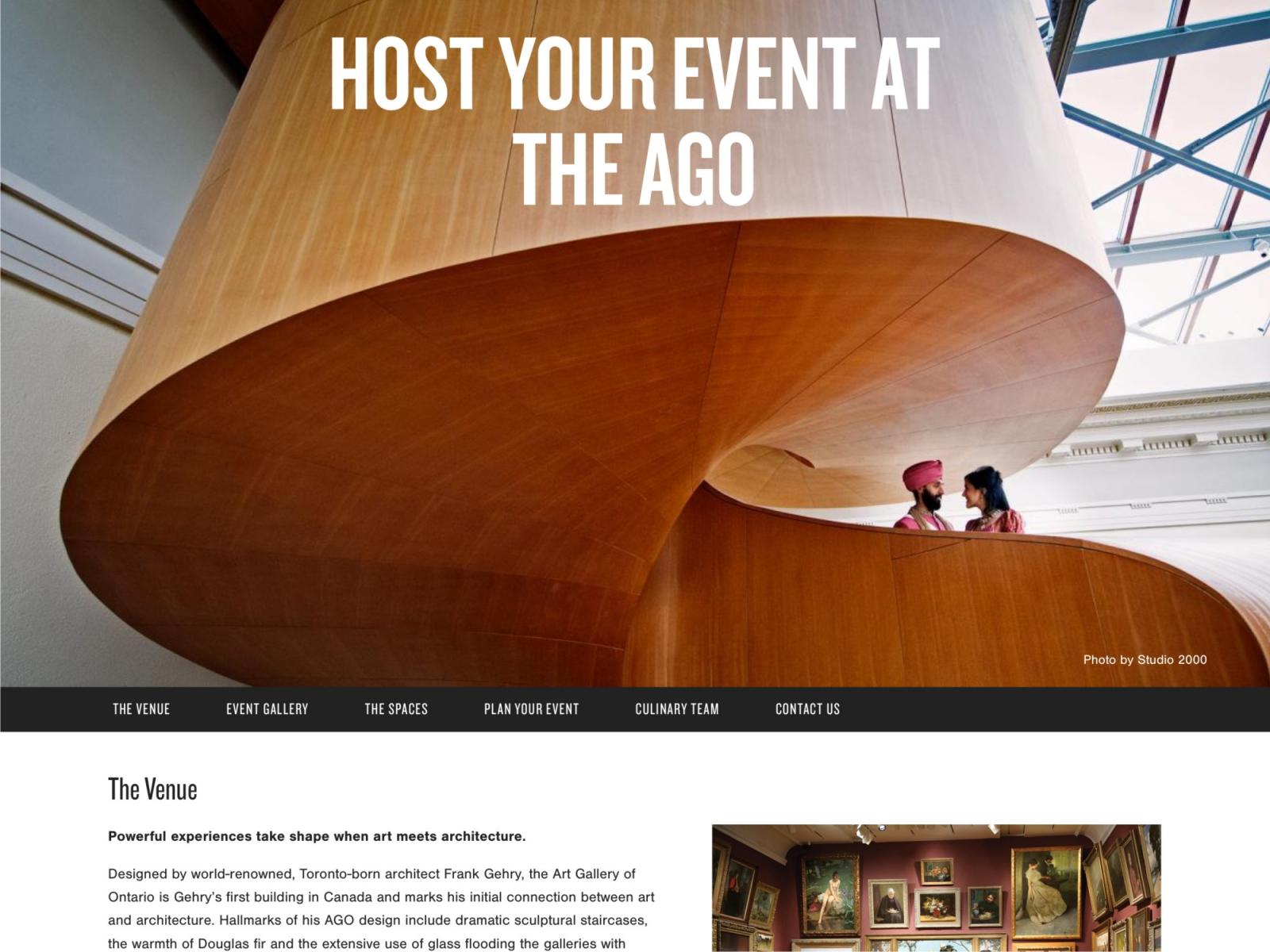 When the Art Gallery of Ontario required a landing page to promote the facilities rentals for events, The User Advocate Group was contracted to build a highly modular Drupal 8 page building system. This system takes advantage of the powerful 'Paragraphs' module to provide rich data structures and intuitive management of sub-components.
This multi-faceted site, designed and produced by OneMethod, features the many popular brands under the Nestle Canada umbrella. The User Advocate Group provided key Drupal 7 development skills for the initial site build.
Business-Oriented CMS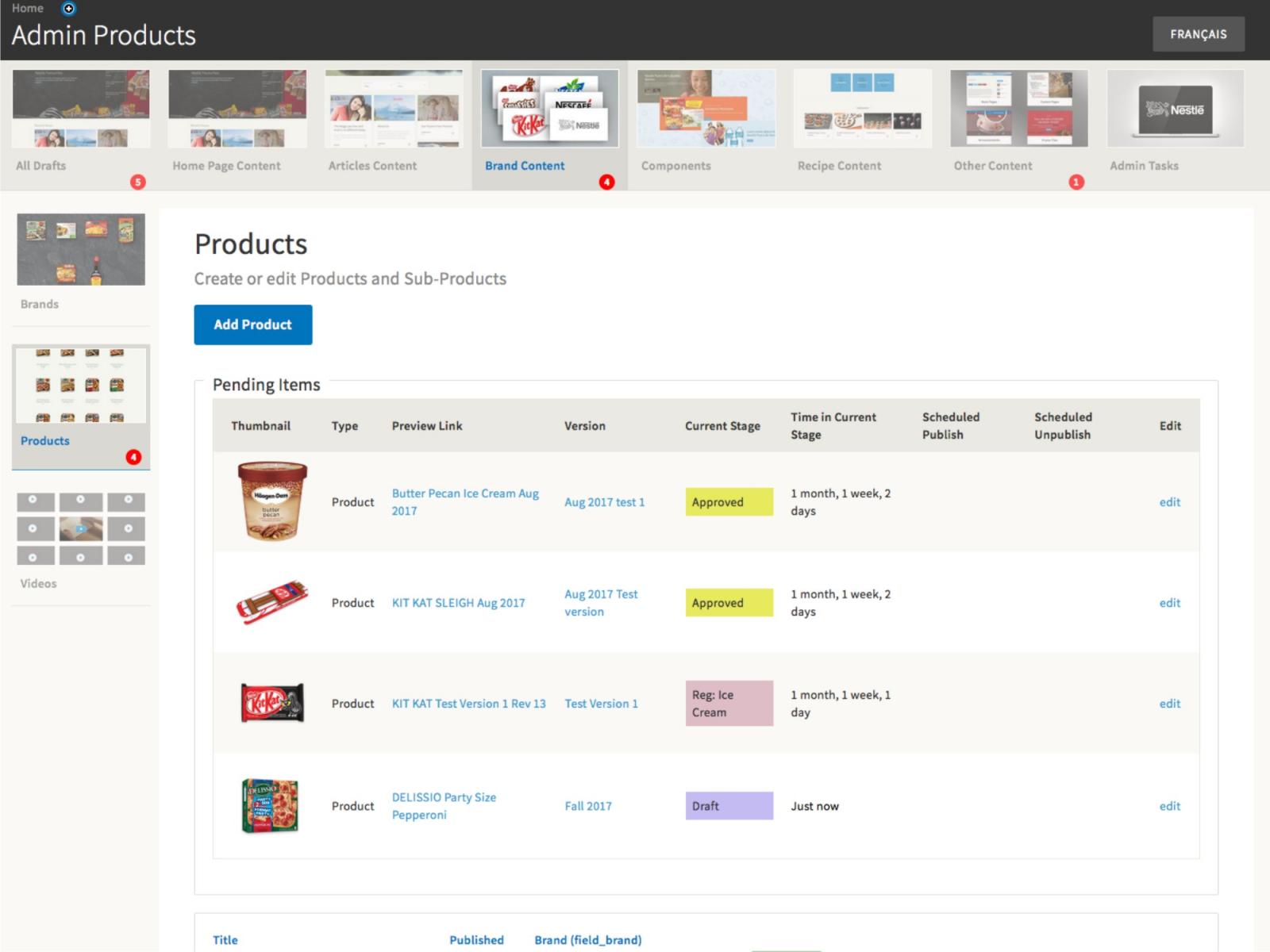 The content management workflow required by Nestle was too demanding for an off-the-shelf solution. On behalf of OneMethod, I built a highly intuitive, business-oriented content management system that virtually eliminates the need for training and efficiently handles the multi-stage, multi-version content production process.
Drupal Site Maintenance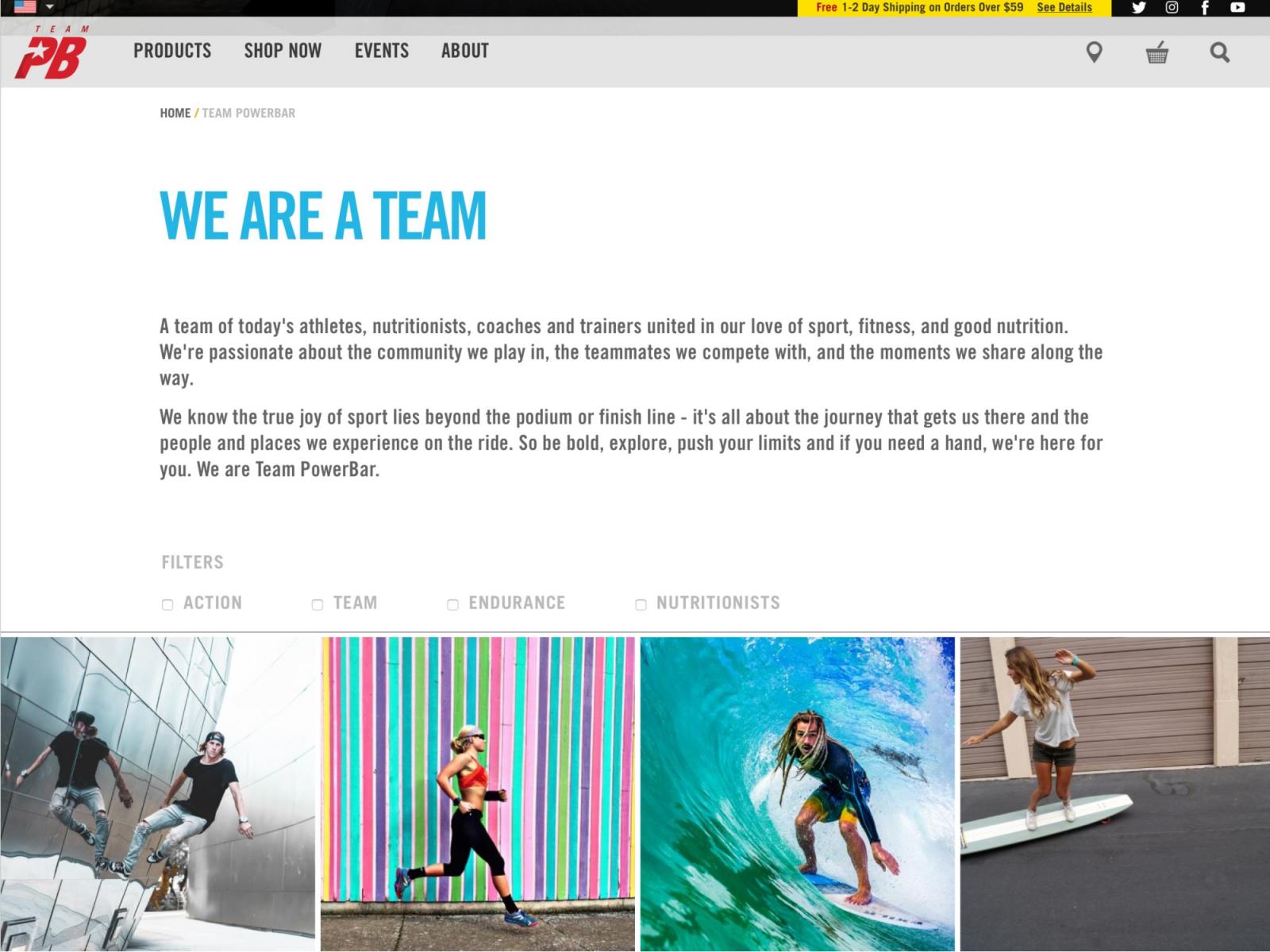 I provided Drupal 7 development and maintenance services on behalf of Bensur Creative Marketing Group for popular PostHoldings.com brands such as Powerbar and Premier Nutrition. I also developed a Drupal-based app that interacted with a third party fulfillment service via a SOAP API.
Aga Khan Museum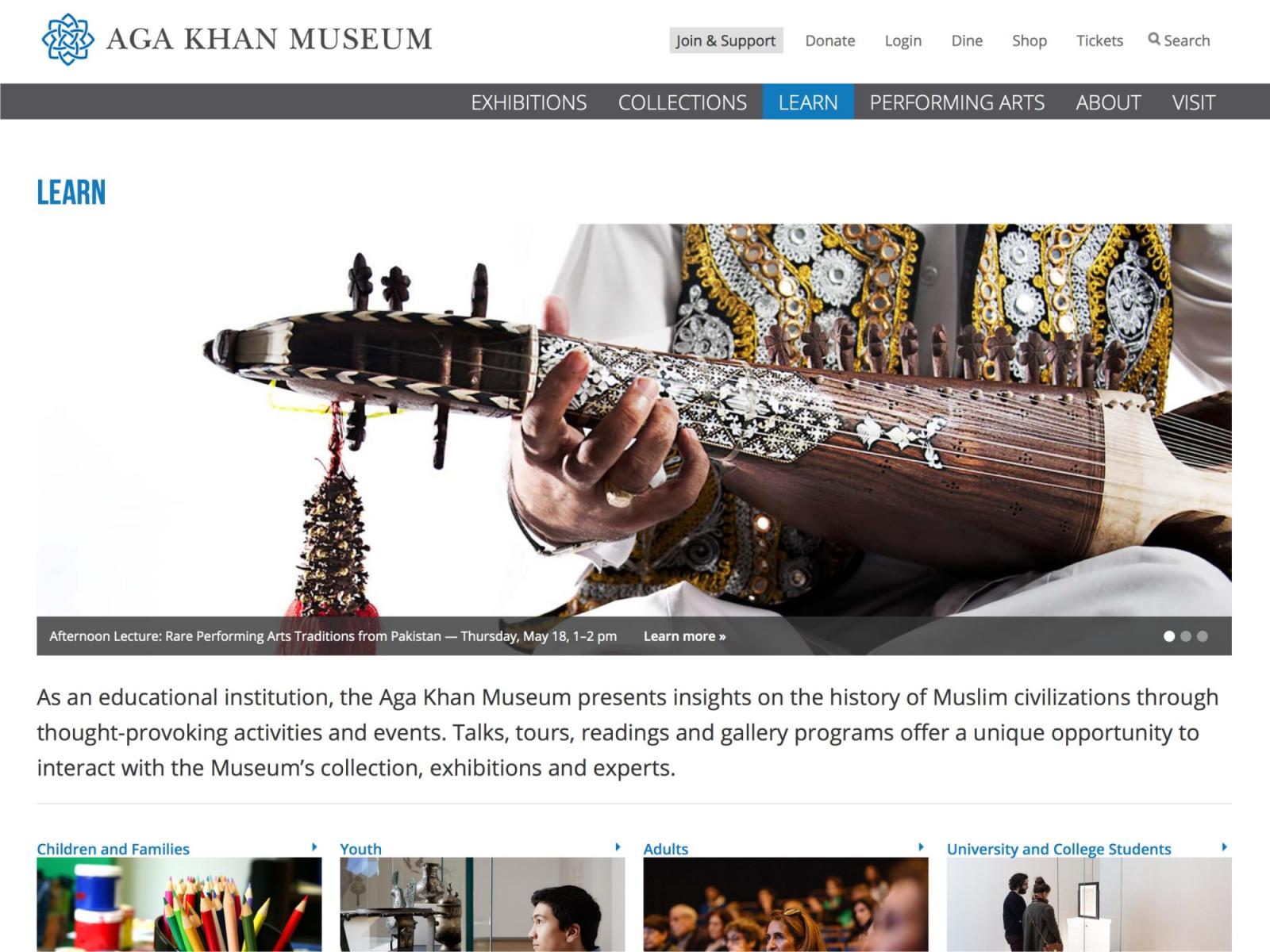 This Drupal 7 site was prepared and launched for the opening of the remarkable Aga Khan Museum in Toronto. The original website was designed by Devlin Digital. The User Advocate Group did the implementation.